Michael Joseph Jackson, (also known as the King of Pop or by his initials MJ), was an American singer, dancer, musician, music producer, writer, entertainer, singer-songwriter, choreographer, record producer, recording artist, poet, arranger, businessman, humanitarian, philanthropist and actor. He is recognized as the most successful entertainer of all time by Guinness World Records, as well as one of the most influential. His contribution to music, dance and fashion made him a global figure in popular culture for over 4 decades.
The eighth child of the Jackson family, Jackson made his professional debut in 1964 with his elder brothers Jackie, Tito, Jermaine, and Marlon as a member of the Jackson 5. Jackson began his solo career in 1971 while at Motown Records, and became a solo star with his 1979 album Off the Wall. His music videos, including those for "Beat It", "Billie Jean", and "Thriller" from his 1982 album Thriller, are credited with breaking racial barriers and transforming the medium into an artform and promotional tool. He helped propel the success of MTV and continued to innovate with videos for the albums Bad (1987), Dangerous (1991), and HIStory: Past, Present and Future, Book I (1995). Thriller became the best-selling album of all time, while Bad was the first album to produce five US Billboard Hot 100 number-one singles.
From the late 1980s, Jackson became a figure of controversy and speculation due to his changing appearance, relationships, behavior and lifestyle. In 1993, he was accused of sexually abusing the child of a family friend. The lawsuit was settled out of civil court, and Jackson was not indicted due to lack of evidence. In 2005, he was tried and acquitted of further child sexual abuse allegations and several other charges. In 2009, while preparing for a series of comeback concerts, This Is It, Jackson died from an overdose of propofol administered by his personal physician, Conrad Murray, who was subsequently convicted of involuntary manslaughter.
Jackson is one of the best-selling music artists of all time, with estimated sales of over 400 million records worldwide. He had 13 Billboard Hot 100 number-one singles (more than any other male artist in the Hot 100 era) and was the first artist to have a top-ten single in the Billboard Hot 100 in five different decades. His honors include 15 Grammy Awards, six Brit Awards, a Golden Globe Award, and 39 Guinness World Records, including the "Most Successful Entertainer of All Time". Jackson's inductions include the Rock and Roll Hall of Fame (twice), the Vocal Group Hall of Fame, the Songwriters Hall of Fame, the Dance Hall of Fame (the only recording artist to be inducted), and the Rhythm and Blues Music Hall of Fame. In 2016, his estate earned $825 million, the highest yearly amount for a celebrity ever recorded by Forbes.
1958-1974: Early life and the Jackson 5
Jackson was born in Gary, Indiana on August 29, 1958, becoming the 8th of 10 children in an African-American working-class family who lived in a small 3-room house in Gary, Indiana. His father Joe Jackson was a steel mill worker who performed with an R&B band called the Falcons and his mother Katherine Jackson was a devout Jehovah's Witness. Jackson had 6 brothers: Jackie, Tito, Jermaine, Marlon, Randy, and Brandon (the brother that died shortly after birth) and 3 sisters: Rebbie, La Toya, and Janet.
It has been rumored various times that Jackson's birth name is Michael Joe Jackson. This sparked controversy as in most certificates and some of his passports the name 'Joe' is used. But Jackson himself confirmed that he was born Michael Joseph Jackson.
In 1964, Michael and Marlon joined the Jackson Brothers, a band formed by their father, that also included Jermaine, Tito, and Jackie, as backup musicians playing congas and tambourine. The group soon changed their name to the Jackson 5 and in 1966, they won a major local talent show with renditions of Motown hits and James Brown's "I Got You (I Feel Good)", led by Michael. They began touring nationally and won a weekly amateur night concert at the Apollo Theater. In 1968, the Jackson 5 began recording songs under Steeltown Records, a local label, which included Big Boy and We Don't Have to Be Over 21 (To Fall in Love).[1] In 1969, The Jackson 5 left Steeltown Records and went on to Motown records, with Bobby Tailor and Gladys Knight discovering the group. Diana Ross introduced them to television and public concerts. Afterwards, the Jackson 5 released an album based on that called Diana Ross Presents The Jackson 5.[2]
The Jackson 5 released their first four singles, "I Want You Back", "ABC", Stop The Love You Save", and "I'll Be There", which all went to number one on the Billboard chart, a record at the time. They also released their 2nd album called ABC.[3] Along with that, they released Third Album, which was their 3rd album.[4] During Christmas time, they released Jackson 5 Christmas Album, which was their 4th album.[5] The Jackson 5 made a couple more albums called Maybe Tomorrow and Goin' Back to Indiana. They had their first cartoon series titled Jackson 5ive. They also had their first compilation album called Greatest Hits.[6][7][8][9] Jackson began his solo career at Motown, releasing his debut album, "Got to be there", in 1971. In 1972, he released his second album with Motown, "Ben", which included the title track, which became his first number one single. Jackson would go on to release two more solo albums with Motown before he and the Jacksons left it in 1975 over creative control disputes.
1975-1981: The Jacksons and Off the Wall
In 1975, the Jackson 5 signed with Epic Records and renamed themselves The Jackson's. They would go on to release six more albums, with Jackson writing the majority of hit singles. Jackson made his film debut in 1978, starring as The Scarecrow in "The Wiz". The film's composer, Quincy Jones, agreed to produce Jackson's next studio album. That album, 1979's "Off the Wall", was a critical and commercial success that established Jackson as a solo artist. The album was the first to contain four top ten singles on the Billboard chart. The album won Jackson three American Music Awards and one Grammy. However, it did not have the impact Jackson wanted, and he was determined to exceed expectations with his next release.
1982-1985: Thriller, Motown 25, Pepsi, We Are the World, and business career
In 1982, Jackson released "Thriller", a groundbreaking album that generated seven top ten singles, won Jackson eight Grammy's, and spent 37 weeks at number one on the Billboard chart. The album would go on to sell 66 million copies worldwide. In 1983, Jackson debuted his famous Moonwalk while performing "Billie Jean", on the NBC television special, "Motown 25: Yesterday, Today, Forever". He also began an endorsement deal with Pepsi, which included the famous "New Generation" jingle, and associated commercials. While shooting one of those commercial's in 1984, Jackson's hair caught on fire after an accident with the pyrotechnics. He was rushed to the hospital and treated for second degree burns on his scalp. Jackson began his pioneering humanitarian work, co writing "We Are the World", with Lionel Richie. The song was written as a charitable effort to help aid famine relief in Africa. The song, recorded by an ensemble of artists including Jackson and Richie, was recorded and released in 1985. The song became one of the best selling singles of all time and raised over 63 million dollars for humanitarian aid. Jackson ventured into business when he purchased ATV music publishing, which included the rights to most of The Beatles songs. Jackson would later merge ATV with Warner to create Warner/ATV music publishing.
1986-1990: Captain EO, Bad, Bad World Tour and construction of Neverland Ranch.
In 1986, Jackson starred in Captain EO, a 3D science fiction Disney attraction directed by Francis Ford Coppola and produced by George Lucas. Jackson released his seventh studio album, "Bad", in 1987. The album has sold over 30 million copies worldwide and was the first album the generate five number one singles on the Billboard chart. Jackson broke more records with his Bad world tour, which grossed over 125 million dollars. He performed 123 concerts to 4.4 million people around the world. In 1988, Jackson built his famous Neverland Ranch, which included a ferris wheel, carousel, movie theater and zoo. Jackson also released his film "Moonwalker", which consisted of loosely based segments featuring songs from "Bad".
1991-1993: Dangerous, Super Bowl XXVII and Oprah Interview
In 1991, Jackson signed a record breaking deal with Sony for $65 million dollars. That same year, he released his eighth studio album, "Dangerous". It has sold over 30 million copies worldwide and included the number one single, "Black or White". Jackson continued his pioneering humanitarian efforts with his "Heal the World Foundation", a charitable organization to help underprivileged children. He embarked on his Dangerous World Tour, which grossed 100 million dollars. He sold the broadcast rights to the tour to HBO for $20 million dollars, yet another record breaking deal. On January 31, 1993, he performed at Super Bowl XXVII, and also a couple weeks later February 10th gave an interview with Oprah Winfrey, in which he talked about his childhood abuse, his loneliness, and press controversies which included him getting many Plastic Surgery 
1995-2000: HIStory and Blood on the Dance Floor: HIStory In The Mix
In 1995, Jackson released the double disc album, "History: Past, Present and Future, Book I". The first disc, "History Begins", is a greatest hits compilation. The second disc, "History Continues", contains 15 new songs. The album has sold over 40 million units worldwide. The first single from the album, "Scream/Childhood", had the highest debut on the Billboard Hot 100 chart at number five. The music video for "Scream" won a Grammy in 1996. The second single from History, "You Are Not Alone", was the first song to debut at number one on the Billboard Hot 100. It was also nominated for a Grammy. The third single, "Earth Song", was the Christmas number one single in the U.K. in 1995. Jackson embarked on the HIStory world tour in 1996, playing to over 4.5 million fans in 35 countries, and concluded on October 15,1997, having grossed $165 million dollars. In 1997, Jackson released "Blood on the Dance Floor: HIStory In The Mix", a remix album. It included the U.K. number one single, "Blood on the Dance Floor".
2001-2005: Invincible and 30th Anniversary Concerts
In 2001, Jackson performed two concerts at Madison Square Garden to celebrate his 30th year as a solo artist. The concert included a reunion with the Jackson 5 and included performances by other artists including Usher, Whitney Houston, NSYNC, Destiny's Child and Slash. Jackson released his tenth and final studio album, "Invincible", on October 30th, 2001. The album debuted at number one in 13 countries and has sold 13 million copies worldwide. It included the top ten single, You Rock My World
2006-Early 2009
After 2005 Trial, Jackson briefly would relocated to Bahrain in 2006, in which he accepted the Diamond Award for selling 100 million records at the 2006 World Music Awards.
Legacy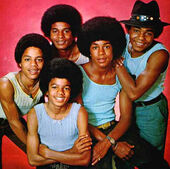 His 1982 album Thriller became the best-selling album of all time, having sold more than 110,000,000 copies worldwide. Four of Jackson's other albums Off the Wall, Bad, Dangerous and HIStory: Past, Present and Future, Book I (best-selling double-album of all time by a single artist) rank among the world's best-sellers making Jackson the artist with the most best-selling albums. His 1997 remix album Blood on the Dance Floor: HIStory in the Mix is the best selling remix album of all time.
Jackson is credited with elevating the music video from a mere promotional tool into an art form. His created groundbreaking videos for songs such as Billie Jean, Beat It, and Thriller—the last of which has been voted as the greatest music video of all time. The video for Thriller is the only music video inducted into the national film registry in the Library of Congress where induction are preserved forever. He was the first African American artist to amass a strong crossover following on MTV. Jackson's music videos have been credited with turning MTV and Cable TV into successful ventures. He popularized a number of complicated dance techniques, such as the robot and the moonwalk. Jackson's distinctive musical style, vocal style, and choreography continue to transcend generational, racial and cultural boundaries. A study reported that Jackson had a median fundamental frequency of 130 Hz, which he spoke in his real voice.
Jackson has been inducted 12 times into various music halls of fame, more than any other act. He is one of sixteen artists to have been inducted into the Rock and Roll Hall of Fame twice. Other achievements include 13 Guinness World Records (more than any other artist and including the Most Successful Entertainer of All Time); 13 Grammy Awards, as well as the Grammy Legend Award and the Grammy Lifetime Achievement Award; 26 American Music Awards, more than any other artist and including recognition as Artist of the Century; 17 number-one singles in the United States (including 4 as a member of the Jackson 5) and over 780,000,000 record sales globally.
Personal life
Jackson's personal life and relationships generated controversy for years. His appearance began to change in the mid-1980s and his varying nasal structure and skin color attracted much media speculation. He was married two times and in his second marriage he had two children and one by and unknown mother. Prince, Paris and Blanket.
Death
On August 28, the Los Angeles County coroner made an official statement classifying that Jackson's death was a homicide. The coroner stated that Jackson died on June 25, 2009 from the combination of drugs in his body, with the most significant drugs being the anesthetic Propofol and the anxiolytic lorazepam.
More information on The Death of Michael Jackson
Discography
Filmography
Main article: Michael Jackson videography
Tours
Gallery
See also
Official Account
External Links
References